Verneuil is a village about the same size as the Shelfords, and has a thriving community life. It is situated approximately 30 miles north of Paris (about three hours drive from Calais) and is bordered by three large forests. Senlis, a cathedral city with a beautiful mediaeval centre, is only a few miles away, as is Chantilly, famous for its race course and château. Verneuil has a long history dating from prehistoric times. Read more about Verneuil's history.
[codepeople-post-map]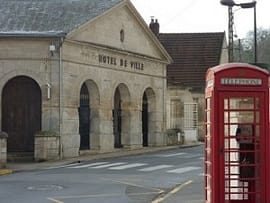 Verneuil's Comité de Jumelage (Twinning Association) is extremely active; they are now twinned not only with us, but also with Piegaro, a village in Umbria, Italy (near Assisi and Perugia) and Dvur Kralove, a town in the Czech Republic, near Prague. The three countries organise triangular exchange visits every year, each country hosting the other two in turn. This means arranging a programme and accommodation for up to 100 guests. We have also been invited by the French once or twice to participate when it is their turn, and the photograph of the Allée Shelford was taken during a fishing competition during the 2010 visit in Verneuil.

The Allée Shelford runs round a small lake in the park behind the Manoir of Saloman de Brosse and was named a number of years ago in honour of our twinning. In the Shelfords we have two signs at the entrance to our villages, one each in Great and Little Shelford, which state who we are twinned with. And as a further commemoration we were delighted when the Council agreed in 2006 that the new housing development on the site of the old police houses in Tunwells Lane could be officially named Halatte Gardens.