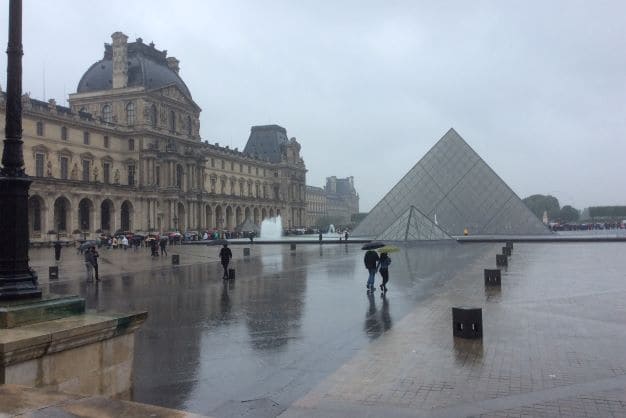 2014: Hidden Paris
Francine Rouanet-Démocrate, founder of the Alliance Française in Cambridge, an enthusiast for all things French, is particularly passionate about her capital city and certainly inspired us to return to Paris for a closer look. With the aid of a slide show, she took us on a lightning tour of the arrondissements, stopping at each one to pick out some of the highlights ranging from cafés and restaurants to beautiful gardens, canals, hidden courtyards and more modern buildings.
2015: Languedoc – Roussillon
Catherine Pinchetti, teacher, author and speaker, took us on a lively and informative tour of the Languedoc-Roussillon region of France, pointing out aspects of the widely differing areas: landscapes, towns and villages, cultures and history. Altogether, we felt we were being taken to some of these places ourselves, and our appetites were certainly whetted for any visit we might make in the future.
2016: Gastronomic France
Francine, drawing on her experience of her native France, gave us an illustrated talk (in English) about French food.
2017: The Loire Valley
Francine drew on her extensive knowledge and experience of her native France. She took us on a lively and animated exploration of the history of the Loire and its people from its source to the mouth of its estuary. The river is the longest in France, a UNESCO world heritage site, the cradle of the French language and much more…
2018: English versus French Gardens
We discovered links between England and France in a different way as Francine drew on her extensive knowledge and experience of her native France, as well as living in England, to explore the differences and the similarities between the two styles, the influences they had on each other throughout history, what the two styles stand for, what they meant, how it can be the expression of a culture, and a mentality.
2019: Du pain, du vin et du Boursin
Francine Rouanet-Démocrate has now given us several talks, each one informative and absorbing. This year was no exception when she spoke to us about 'Du pain, du vin et du Boursin – the essentials of French life'.
The baguette is widely known of course, but even in France the standard varies and competitions are held in countless villages to find the best baker. Interestingly the genuine baguette contains only flour, salt and water, with no yeast.
As in England, hundreds of different cheeses are produced, big and small, hard and soft, on large and small scale.
Vineyards as we all know are found widely throughout France and the French are justly proud of their winemaking traditions. The quality of the wine depends on many elements – the soil, the mineral content, the aspect, harvesting at the right moment, and the winemakers themselves.